Your Partnert inthe Whole Process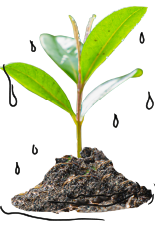 We choose the best raw materials to create very special and effective natural products respecting your skin and the environment.
We make efficient use of natural resources and do not generate pollution. We avoid plastic.
Social Commitment
& Cruelty Free
We seek the inclusion of disadvantaged groups. We formulate without ingredients of animal origin and without testing on animals.